RAID Data Recovery Services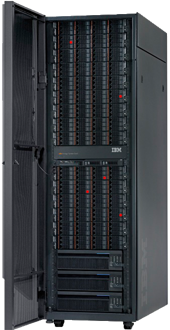 Our dedicated team of RAID data recovery engineers is trained to handle all of the current RAID hardware platforms as well as SAN and NAS appliances commonly utilized in the market today.
Complex fault-tolerant systems can also suffer from a crash. Often, failure to correctly implement these systems leads to point of malfunction and can cause data loss. This is human error and not shortcomings of the technology used or the design of the array.
Even the best-configured RAID system can fail due to:
RAID Controller failure
Multiple drive failure
Accidental replacement of media components
Accidental reformatting of drives or whole RAID array
Array configuration lost
Intermittent drive failure resulting in RAID degradation
Free external hard drive or usb flash with each 
completed
 recovery
Professional RAID Recovery Services
ACE Data Recovery has extensive experience in recovery from failed RAID's, including parity-distributed and basic spanned or striped volumes. We only require the active members of the array in order to recover lost data – no controllers, cables or enclosures. If you are asked for the original RAID controller or array system by a data recovery company, be careful – you may be risking recoverable data to an inexperienced firm!
RAID Levels with different architectures have a lot of similarity, but each type also has its own "favorite" failures and different techniques to handle too:

RAID Data Recovery – Our High Priority
Every single RAID data recovery   case which arrives at our labs receives high priority importance because we know and understand them to be a top priority for most organizations. Our disk recovery process, coupled with our ability to produce a safe sector-to sector dump of the complete volume, allows us to process an array as a collection of image files. RAID recovery  of crashed members of the array is similar to hard drive recovery procedures.
We are expert in all Disk Based Hardware and Software RAID Array Configurations:
RAID 0
RAID 1
RAID 0+1
RAID 1E
RAID 3
RAID 4
RAID 5
RAID 6
RAID 10
RAID 50
RAID 60
RAID 5E
RAID 5EE
RAID 7
RAID Z
X-RAID
You can compare different RAID level advantage at RAID Level Comparison table.
"Deep experience in data recovery"
I recently had a Seagate NAS drive that was rendered inaccessible. Best Buy recommended I take it to ACE Data Recovery. ACE ended up having to rebuild the entire drive to access the data. I am extremely pleased with the results now that I can access all my data. ACE was able to lift all the half-terrabyte of data and copy to a new external hard drive. These guys also do a free diagnostic. However be prepared that data recovery is an expensive proposition. But I highly recommend a local service like ACE.
All further procedures to recover data from array members are done on the raw images, leaving original drives intact. Our advanced software tools will extract the data from the images. When a drive image is not available, the tools can reconstruct the data 'on-the-fly' in the same way that the RAID rebuild process would have done on the original system.
After determining what steps will be necessary to complete your RAID data recovery, we will contact you for approval . No work will be done without your approval. As soon as you approve the quotation, our engineers will continue with the recovery process.
Our RAID data recovery process meets manufacturer's requirements.
We recover data from any hard drive RAID arrays made by but not limited to the following manufacturers: